Welcome to ICSPS 2021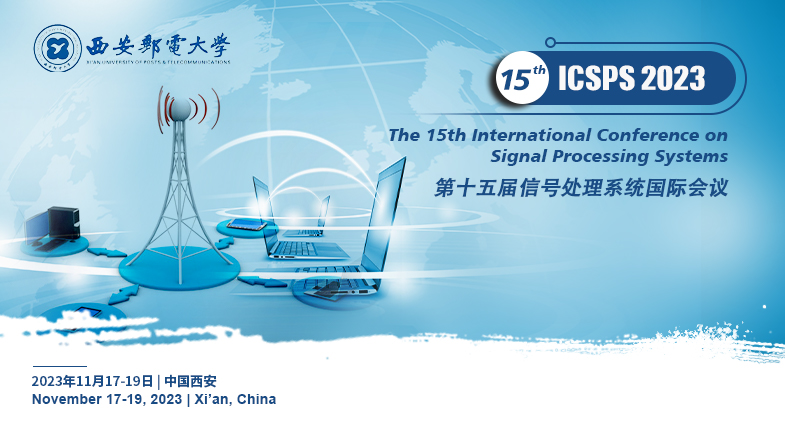 Signal Processing Systems concerns the analysis, synthesis, and modification of signals, which are broadly defined as functions conveying "information about the behavior or attributes of some phenomenon", such as sound, images, and biological measurements. It has vast application ranging from speech processing, image / video processing, to bio medical applications like medical imaging and ECG peaks detection etc. As the technology evolves new ways of algorithms will be needed to efficiently process the data present in the signals.
International Conference on Signal Processing Systems (ICSPS) is an annual conference. Since the first edition was held in Singapore in 2009, ICSPS has successfully held twelve editions in New Zealand, China, Australia, Singapore, Malaysia, etc. For 2021, The 13th International Conference on Signal Processing Systems (ICSPS 2021) will be held at East China Normal University, China during November 12-15, 2021. The conference committee invites submissions of applied or theoretical research as well as of application-oriented papers on all the topics of ICSPS. Papers submitted to ICSPS 2021 will be subject to a double-blind peer review based on originality, contributions, presentation, relevance to conference, etc.
Publication


Conference Proceedings 会议论文集

Submitted paper will be peer reviewed by technical committee, and accepted papers after proper registration and presentation will be published in the conference proceedings by SPIE, which will be included in SPIE Digital Library and indexed by Scopus, Ei Compendex, etc.

Proceedings of ICSPS 2020 - ISBN: 9781510642751 - SPIE Digital Library | Ei Compendex & Scopus Index
Proceedings of ICSPS 2019 - ISBN: 9781510635456 - SPIE Digital Library | Ei Compendex & Scopus Index
Proceedings of ICSPS 2018 - ISBN: 9781510628359 - SPIE Digital Library | Ei Compendex & Scopus Index
Proceedings of ICSPS 2017 - ISBN: 978-1-4503-5384-7 - ACM Digital Library | Ei-Compendex & Scopus Index
Proceedings of ICSPS 2016 - ISBN: 978-1-4503-4790-7 - ACM Digital Library | Ei-Compendex & Scopus Index

Journals 期刊
SPIE publishes peer-reviewed journals in optics and photonics, each covered by the Web of Science, Scopus, and other relevant indexes. These journals welcome submission of journal-quality manuscripts on relevant research presented at this conference. Each accepted article is published on the SPIE Digital Library promptly after peer review, copyediting, and typesetting. Details on the journals and the submissions process are available via these links:

Optical Engineering (OE)
Journal of Biomedical Optics (JBO)
Journal of Electronic Imaging (JEI)
Journal of Micro/Nanolithography, MEMS, and MOEMS (JM3)
Journal of Applied Remote Sensing (JARS)
Journal of Nanophotonics (JNP)
Journal of Photonics for Energy (JPE)
Keynote Speakers